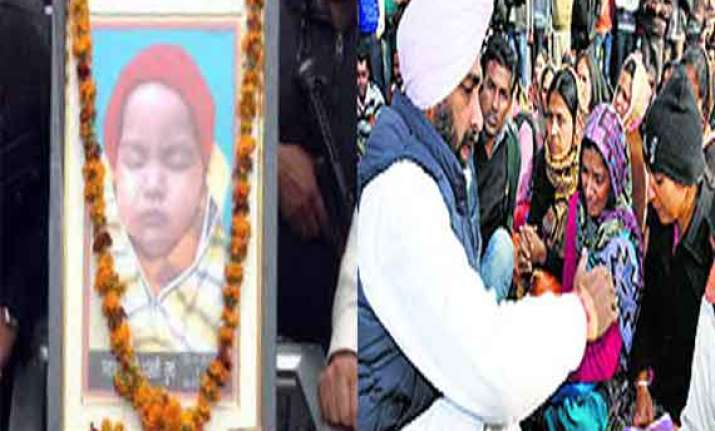 Bathinda (Punjab): Eknoor Kaur Rooth, a 14-month-old girl died of both cold and malnutrition on Thursday during the ongoing protest of Education Guarantee Scheme (EGS) teachers here, and  for the last four days, the teachers are sitting on dharna with the infant's body.
Both the opposition Congress and the Shiromani Akali Dal-BJP are now engaged in shadow boxing as the infant's body lies in the open with teachers refusing to allow the cremation of the child.
Punjab People's Party leader Manpreet Badal and former Congress MLA Harmander Jassi on Saturday visted the protesters and asked teachers not to lose heart. "The battle will be long and tough, but you will come out victorious", Manpreet Badal told the teachers.