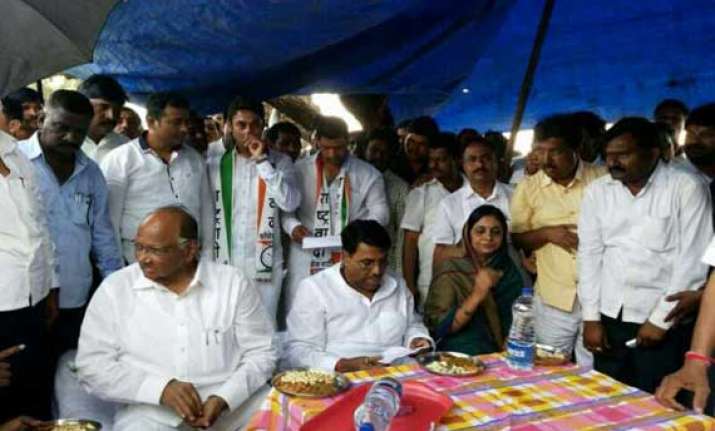 Beed (Maharashtra):  Union Agriculture Minister Sharad Pawar on Monday visited around 20 villages in Beed district affected by hailstorm over a week.
Standing crops like wheat, jowar, pulses, sunflower suffered extensive damage due to hailstorm over the past eight days in many parts of Maharashtra.
In one village, Sharad Pawar accompanied by NCP leaders is seen munching dry fruits kept on plates in front of hailstorm victim farmers.
This picture was taken by local BJP activists who circulated it among the media.
Pawar said he would seek the Election Commission's permission to give financial assistance to the farmers affected by unseasonal rains and hailstorm.
Pawar said a high-level Central committee will visit Maharashtra to assess the damage and submit its report to the Centre.
Beed district guardian minister Jaidutt Kshirsagar, minister of state for Revenue and NCP candidate from Beed Lok Sabha seat Suresh Dhas also accompanied Pawar.