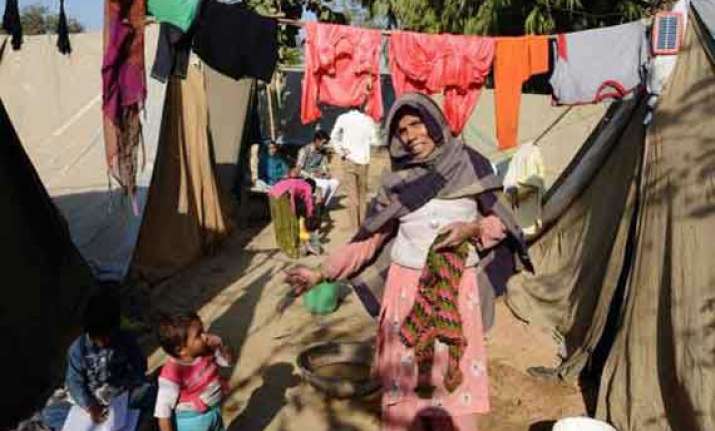 Muzaffarnagar: Over 33 thousand displaced riots victims of the Muzaffarnagar communal violence have applied to enroll in electoral list from new places in the district, a senior official said here today.  
"At least 33,022 people displaced due to riots have applied for the enrolment in voter list and it is being considered to enroll them from new places," District Magistrate and District Election officer Koshal Raj Sharma said.  
To facilitate enrolment of people displaced during Muzaffarnagar riots in electoral list, the Election Commission has launched a special drive in 22 villages where the riots victims have been rehabilitated.
The riots in Muzaffarnagar in September last year left over 60 people dead and rendered 40,000 homeless who had to seek shelter in relief camps.