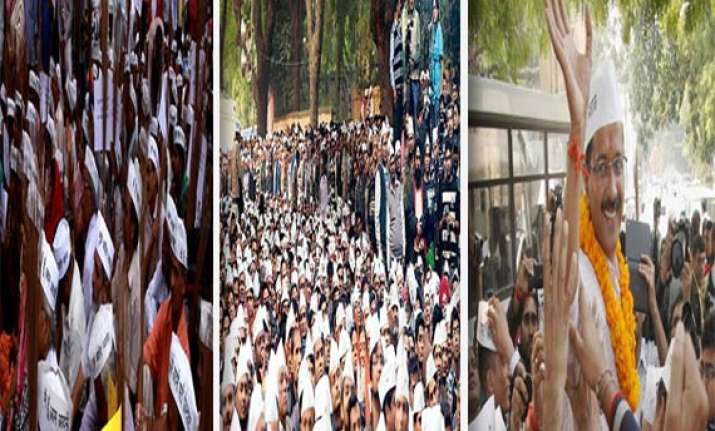 New Delhi: Chaman Lal, a 39-year-old small-time businessman of cheap caps in Delhi's Sadar Bazaar, today is a happy man as Arvind Kejriwal will take oath as Delhi CM.
Chaman Lal is the man who saw 6-7 lakh AAP caps being distributed in Delhi since the party was formed in October this year.
The cap worn by Kejriwal and thousands of Aam Aadmi Party members and supporters, symbolizes support and critics of AAP.
Chaman Lal expects orders to increase after Kejriwal takes over as CM and AAP goes national.
AAP caps are a small-margin venture. They sell for Rs 3 each, and Lal's margin, he says, is 25 paise.