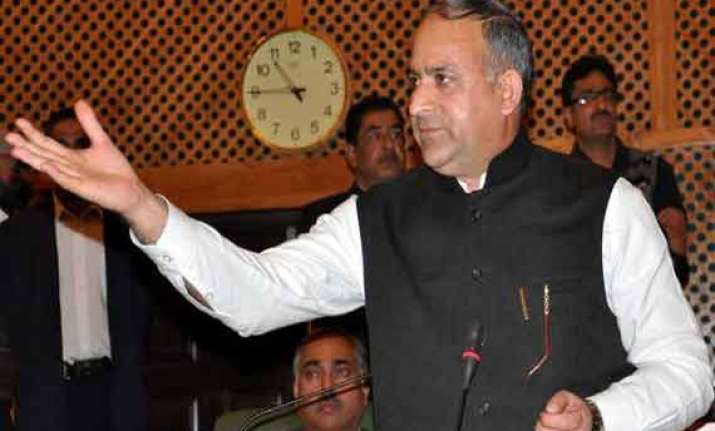 Srinagar: Jammu and Kashmir health minister Shabir Ahmed Khan today resigned, after Srinagar police filed an FIR on court's orders against him  over allegation of sexual assault levelled by a female doctor.
Leader of Opposition Mehbooba Mufti today demanded strong action against the accused minister.
Srinagar police on orders of the court has lodged an FIR against Khan at Shaheed Gunj police station for allegedly sexually assaulting the woman doctor in his chamber. The victim happens to be the wife of a senior Kashmiri separatist leader.
Chief judicial magistrate of Srinagar on Thursday directed the police to register FIR under Sec 354 and 509 of the Indian Penal Code (IPC) against Shabir Ahmad Khan,  after the woman filed a complaint against him.
Shabir Ahmed Khan is a Congress minister in the National Conference-led coalition government.
Sources close to the victim said she was trying to lodge an FIR against the minister for the last few days, but it was only after the court's direction that the police registered her complaint.
Section 509 of the criminal penal code pertains to "a word, gesture or act intended to insult the modesty of a woman", and if proved the guilty can be imprisoned for a term which may extend to one year.
Whereas section 354 pertains to assault or use of criminal force against a woman with intent to outrage her modesty.