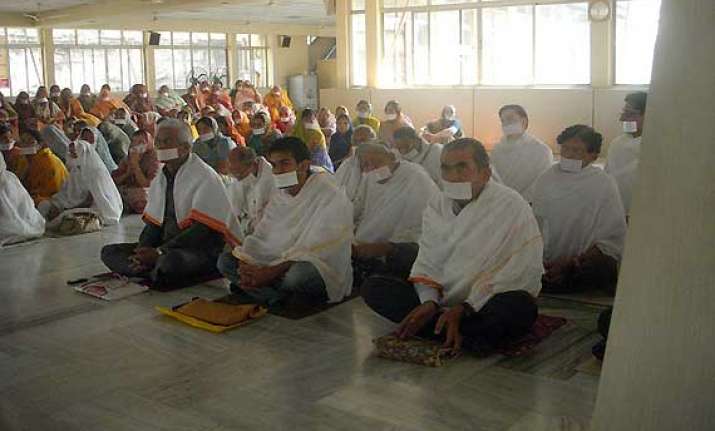 New Delhi: The Centre is seriously pondering over a proposal to give minority status to the Jain community in India, who constitute 2 per cent of the population.
A note is being prepared by the Union Minister for Minority Affairs K Rahman Khan to this effect, sources said.
Jain community in Punjab had appealed to the Centre to give them minority status, so that members of the community can avail of scholarships and funds under the Prime Minister's 15-point programme for minorities.
Once notified, Jains will become the sixth religious minority in India after Muslims, Sikhs, Buddhists, Christians and Parsis.
The Law Ministry has given its green signal to this proposal. A review petition is pending before the Supreme Court challenging a three-judge verdict on the issue.
However, Law Minister Kapil Sibal says, this does not bar the Centre from notifying Jains as a minority community under the National Commission for Minorities Act.
Jains have been notified as a minority in 13 states including Madhya Pradesh, Maharashtra, Delhi, Andhra Pradesh, Chhattisgarh, Karnataka, Jharkhand and Uttar Pradesh.
The Jains are now demanding a national minority status since they say their religion from Hinduism as they have separate ceremonies for births, deaths and marriages.