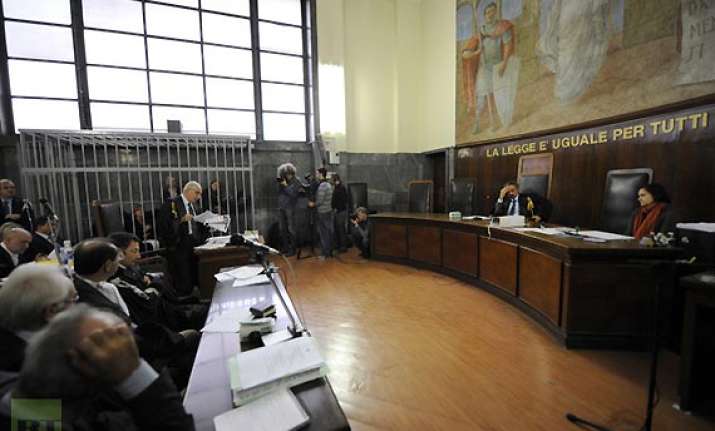 New Delhi: In a setback to India, an Italian court has barred it from encashing bank guarantees worth over Rs 2,360 crore of AgustaWestland as part of the penalties imposed after scrapping the scam-tainted Rs 3,600 crore VVIP chopper deal.
India has decided to file an appeal against the decision of the Italian court, a Defence Ministry spokesperson said today while asserting that the Government "will vigorously pursue all options" for encashment of the bank guarantees.  
India has already encashed bank guarantees of around Rs 240 crore deposited in banks in India but it is yet to recover the bank guarantees deposited in banks of Italy.  
An Italian court in Milan yesterday accepted a plea by AgustaWestland's parent company Finmecannica to stop India from encashing over Rs 2,360 crore (Euro 278 million).  
"With this measure, the Court granted the requests made by the companies of the Finmeccanica Group, recognising the manifestly abusive enforcement of the guarantees made by the Indian Defense Ministry, given the vagueness of the complaints made in relation to alleged breaches of contract," Finmeccanica said in a statement.