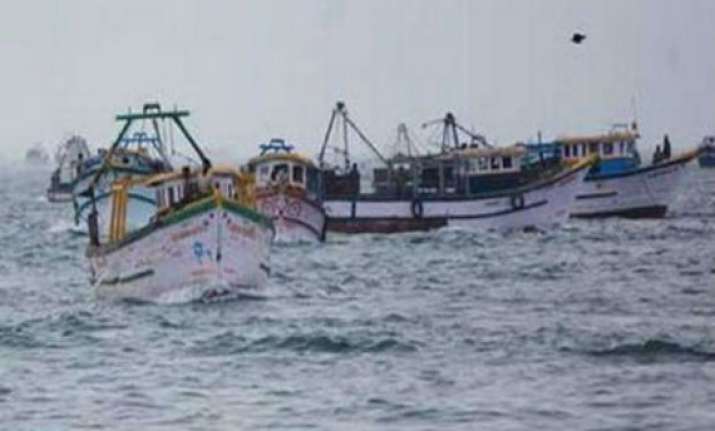 Ahmedabad: In fifth such incident since August, Pakistan coastal authorities have apprehended 28 Indian fishermen and seized five boats, a Gujarat-based fishermen's association said today.
The fishermen were captured by Pakistan Maritime Security Agency (PMSA) off the International Maritime Boundary Line (IMBL) in the Arabian Sea near Jakhau village in Kutch district yesterday afternoon, Porbandar Boat Association General Secretary Manish Lodhari said.  
Five fishing boats were also seized, he said, adding this was the fifth such incident since the fishing season began on August 15 last year.
The boats and the fishermen, all hailing from Gujarat, were taken to Karachi this morning, he said.  
Three of the boats were from Okha and the others from Porbandar, Lodhari said.
On September 20, 2013, PMSA had seized nine Indian boats and apprehended 58 fishermen off Porbandar coast.