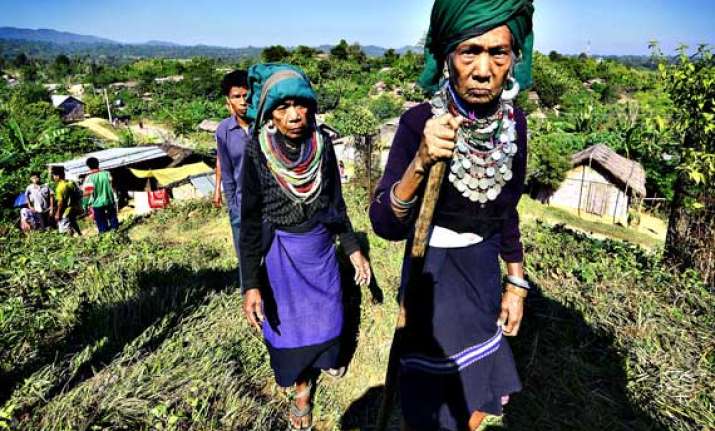 Aizawl:  Mizoram government officials today said that it will be virtually impossible to repatriate all the Bru refugees lodged in six Tripura relief camps within three months as demanded by the NGO Coordination Committee. 
Although the State government on Tuesday last acceded to the demands of the Committee which resulted in the calling off of its 72-hour bandh, the exercise will be a Herculean task, the officials, on the condition of anonymity, told PTI. 
Mizoram government has agreed in writing that it would try to repatriate all the Bru refugees lodged in the Tripura camps within three months after the end of the ongoing election process and will take steps to ensure that those who refuse to return, their names will be deleted from the voter lists in Mizoram.
"We have to be realistic in implementing the repatriation as it would involve huge amount of money and massive human resources," the officials said.
They said that various requirements for implementation of the repatriation, including financial, availability of land and villages where they would be resettled and other logistics, including availability of rice to be given as free ration for a year, were yet to be worked out. 
There are more than 11,000 Bru voters in the relief camps and Bru leaders have claimed that more than 30,000 Bru tribals who are the bonafide residents of Mizoram are currently staying in the camps.