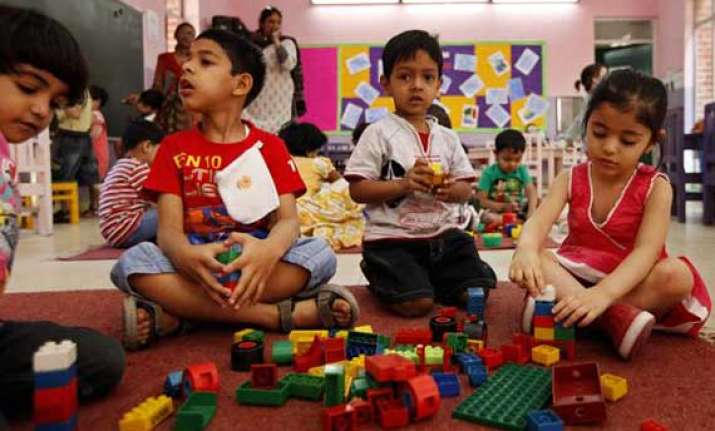 New Delhi: In a major relief to parents, the Delhi High Court today lifted its stay on nursery admissions and ordered its resumption with certain directions, including kids selected in draw of lots under neighbourhood criteria will get admission.
A bench headed by Acting Chief Justice B D Ahmed, which heard two separate petitions for almost the whole day, passed its interim order in the evening saying, "Appellants, who have 70 points under neighbourhood criteria and were selected in the draw of lots, will not be disturbed. They will be given the admission."
It, however, clarified that kids, who emerged winner in the draw of lots in more than one school, "shall choose one school and will have to relinquish other seats on or before April 9. Otherwise, they shall lose the right of admission in any of them."
The bench, also comprising Justice Siddharth Mridul, asked the Directorate of Education (DoE) to collect the data from all unaided recognised private schools about the number of seats, which fall vacant and remained unfilled and provide it to the court on next date of hearing on April 16.
The court said on the next date, it will try to find a solution by considering the number of remaining seats and the claim of the parents who were initially given 5 points under inter-state transfer category.