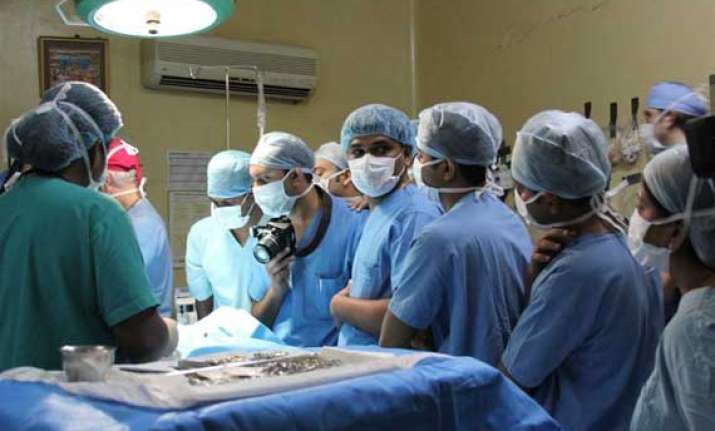 New Delhi: A petition was filed Tuesday in the Delhi High Court seeking its direction to appoint doctors in government hospitals, noting that due to the vacancies, patients were not getting treatment and some were dying in absence of medical assistance.
The public interest litigation (PIL) said the condition at the All India Institute of Medical Sciences (AIIMS) here was very poor as the vacancies are not being filled due to negligence of the hospital director.
"It is unfortunate that there is a shortage of staff as vacancies are not being filed up. Hence, patients are not attended to properly by the staff," said the PIL filed by advocate Sugreev Dubey.
"There is a shortage of doctors due to which 4,000 cardiac surgeries are pending and the possibility of cardiac operations of a patient is only after one year and sometimes one and a half years. By that time, majority of patients die in absence of any medical assistance," it said.
It said there was a large number of vacancies for doctors, due to which patients from other states have to wait for three to four months in Delhi on footpaths or have to return without any medical assistance.
It said patients could be seen even under the road bridge near AIIMS waiting for their turn to get medical treatment.
Even the trauma centre was unable to attend to patients in serious condition due to shortage of doctors, it said.
Stating that in neighbouring Safdarjung hospital, more than 150 doctors' posts are lying vacant, the PIL said the government and Municipal Corporation of Delhi (MCD) were not making appointments even as a large number of doctors were unemployed and working in private hospitals without appropriate wages.
Hospitals operating under the Delhi government and MCD were unhygienic, it said.
The plea said the dirty beds are not changed even if the patients are newly admitted. "Patients are given beds which have blood stains."
The PIL said patients were dying also because of the negligence of doctors.
It also sought directions to the government to meet the shortage of oxygen and ventilators in government hospitals.