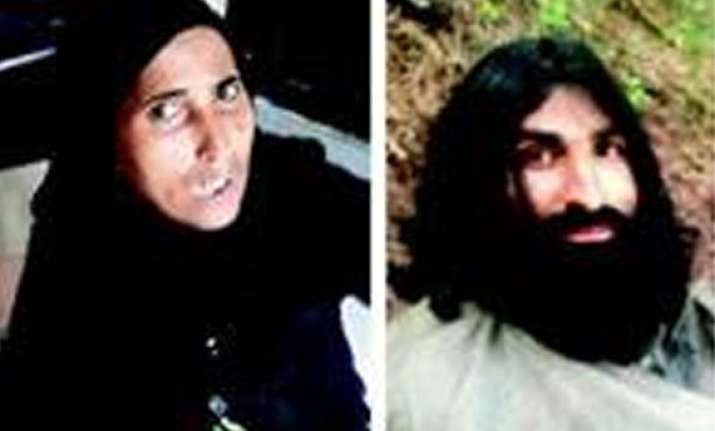 Mumbai, July 27: Fearing both militants and the army, a woman from militan-infested Kupwara district of Kashmir has come to Mumbai with her two daughters to beg for a living, reports Mumbai Mirror.

This story should be an eye-opener for those advocating jihad. It  throws light on how militancy could render families helpless and force them to live in abject poverty.

Police sources say the woman,named Qasim Khan,along with her two daughters and many others from J&K came to Mumbai last week.While they were interrogated by the police,they were let off after verification.The sources said she hails from village Kupada near the Indo-Pak border in Kashmir.

Qasim says her husband Basheer Khan was a close aide of LeT commander Abdul Rehman,who was killed in November 2010 by the Indian Army in J&K.She has revealed how LeT brainwashed Khan and other young men from her village to join the terror outfit.

Khan went missing from his village in 2007.Few months later,he was arrested by the J&K police on charges of militant activities and for his close alliance with Abdul Rehman.He has been behind bars since then.We were devastated after his arrest.There was constant threat from militants and fear of being picked up by the army.Our farms were destroyed by the militants,who suspected Khan was revealing information about them to police,and now we are forced to beg on Mumbais streets, Qasim said.
 
There are several families of arrested or slain militants like Khans who have left J&K and eking out a living by begging in cities.
"We migrate and live in groups in places like Mumbai,Malegaon,Ahmedabad and Surat.Rather than being shot dead by the terrorists,it is better that we leave J&K. They come to our village dressed up as army men and wreak havoc.
 
"They take away our youngsters on the pretext of giving them jobs.They also kill those boys who do not agree to take up arms."
 

"Khan apparently had mistaken militants as army men. He had seen men dressed up as army officers killing innocent civilians.He was brainwashed to avenge the killings, she said.

Qasim also said that a mysterious guy used to come to her house and would talk about the cruelty of the army men.One day he went with him and never came back.Few days later,I heard that he had joined Abdul Rehman.He was arrested after some months and for the past four years he has been lodged in some jail, she said.

Khans family now lives at a slum in Bandra.Police rounded her up along with few other Kashmiri women.But she was let off after interrogation.However,we keep a tab on the movement of such people, said a senior officer Special Branch.
 

Lashkar Divisional commander Abdul Rehman alias Naveed alias Talood was one of the topmost militant commanders wanted by the troops and was killed in an encounter in Waderbala forests in Handwara on 28th November 2010 by the Special Operation Group of Jammu and Kashmir police and the Rajashthan Rifles of Indian Army.

He was active in the area for the last seven years.His main job was to provide logistic support to the Pakistani terrorist who used to enter the Indian borders through LOC.Basheer was a close aide of Rehman and was involved in many militant operations and killing of the army jawans in Kashmir.