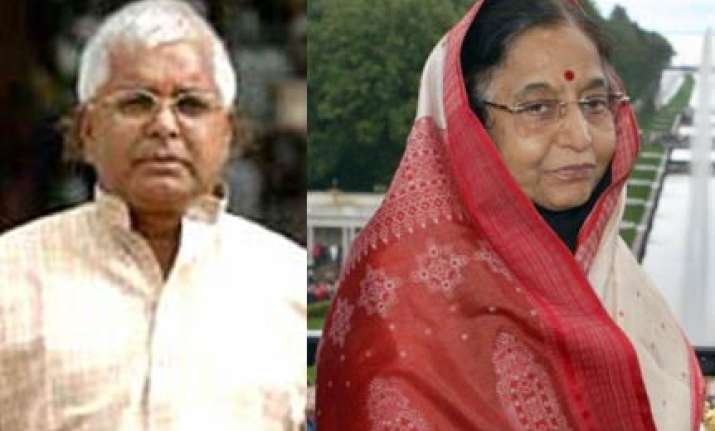 After his threat of withdrawal of support to the government, RJD Chief Lalu Prasad today met President Pratibha Patil and apprised her of his party's stand on the issue of Women's Reservation Bill. 
Yadav, whose party along with Samajwadi Party are strongly opposing the bill in its present form, told Patil that his party is not against the reservation for women but only wants the "real needy women" of the society to be represented through it, party sources said. Former Union minister and Rajya Sabha MP Premchand Gupta accompanied Yadav when he met Patil. 
Former union minister and senior party leader Jayprakash Yadav said the meeting between Prasad and the President had nothing to do with the issue of withdrawal of support.
"We just apprised the President of our view about the women's reservation issue. Our leader said the bill should reflect real India," Yadav said denying suggestions that the meeting had anything to do with submitting any formal letter about withdrawal of support. 
Prasad will also be meeting Prime Minister Manmohan Singh tomorrow in the all-party meeting called to discuss the issue. Earlier in the day, Prasad along with SP chief Mulayam Singh Yadav had met senior Congress leader Pranab Mukherjee soon after the withdrawal threat. PTI