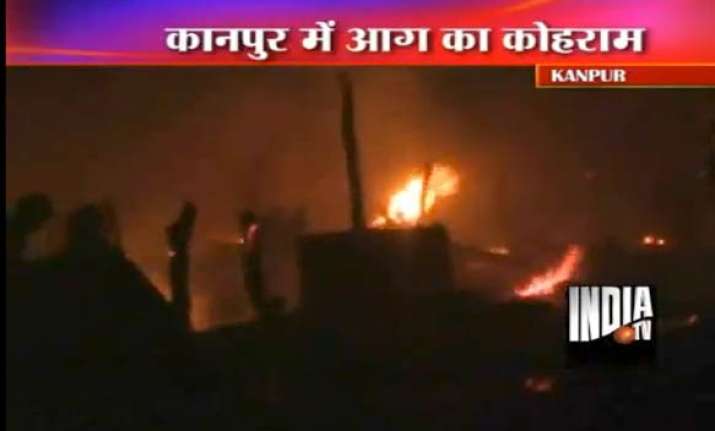 Kanpur, Jun 11 : A devastating fire which raged for nearly three hours on Friday night gutted 43 houses and lakhs of rupee worth goods in Ganga Katri area, fire brigade officials and local residents said. 

More than six domestic animals persihed in the fire. Fire brigade engines took a long time reaching the spot as the roads were inaccessible.

Two fire engines were stuck in the mud. It took nearly two hours for the fire brigade to begin dousing the fire, by which time more than 43 houses were completely gutted.