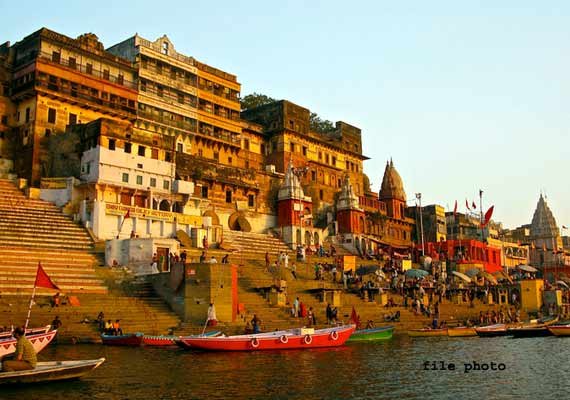 Varanasi: The deputy mayor of Kyoto, Kenichi Ogasawara, will visit Varanasi on Thursday in order to discuss with officials plans for developing the temple town on the lines of the Japanese city.
The visit comes in the wake of a Sister City Partnership Agreement which was recently signed between Kyoto and Varanasi during Prime Minister Narendra Modi's visit to Japan.
Ogasawara on Wednesday held a meeting with Union Urban Development Secretary Shankar Aggarwal in New Delhi in connection with the plans for development of the temple city.
Modi, during his recent visit to Japan, had sought its cooperation for modifying Varanasi into a smart city on the lines of Kyoto. Varanasi District Magistrate Pranjal Yadav said Ogasawara is scheduled to arrive on Wednesday at 11:50 AM by plane.
"We would take him for a tour of entire city so that he can observe the conditions of this ancient city and can give important suggestions for the development of the temple town," Yadav said.
Varanasi Mayor Ram Gopal Mohale said that a meeting has been convened at 4:30 PM on Thursday at municipal corporation office here to discuss on the various points as per the Sister City Partnership Agreement between Kyoto and Varanasi.
As per the agreement, Kyoto will provide cooperation in the fields of conservation and modernisation of the city in the field of art, culture, academics and others. Varanasi is the Parliamentary Constituency of the Prime Minister.