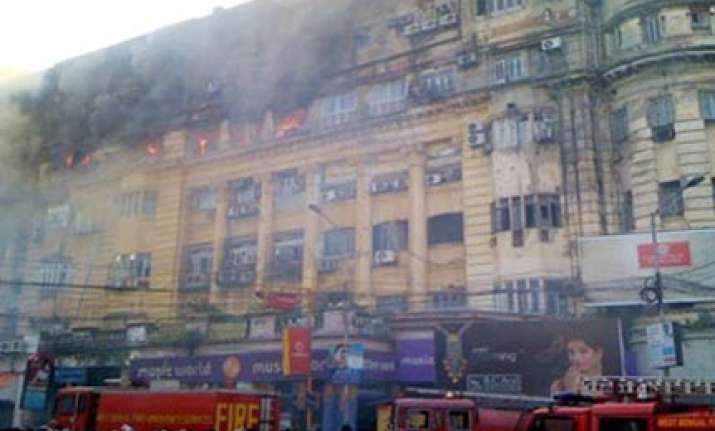 Two more charred bodies were recovered on Saturday from the fire-ravaged Stephen Court building on Park Street, pushing the toll in Tuesday's blaze to 32.
The two bodies were found on the fifth floor during clearing of rubble from where a stench was coming, Joint Commissioner of Police (Hq) Jawed Shamim told PTI.
He said the shrunken bodies were immediately removed by civic workers and sent to hospital for post-mortem.
Shamim said firemen were looking for four others missing in the fire.
According to firemen, more bodies could be lying under the debris as a foul smell was coming from some portions.
Locals also believe the toll might go up since the fire broke out during the peak hour when there were visitors in the offices in the affected portion of the building.
The police said residents of the building would be allowed to enter the premises to collect their belongings for the second day today.
The Calcutta High Court in a modified order yesterday allowed the Kolkata Municipal Corporation to demolish the severely damaged portions of the building in the presence of residents.
The civic body has put up a notice board at the building informing residents that demolition was being carried out as per the high court order.
Meanwhile, at the state-run SSKM hospital, samples had been taken for DNA test from four bodies over which there were claims and counter-claims by relatives. PTI