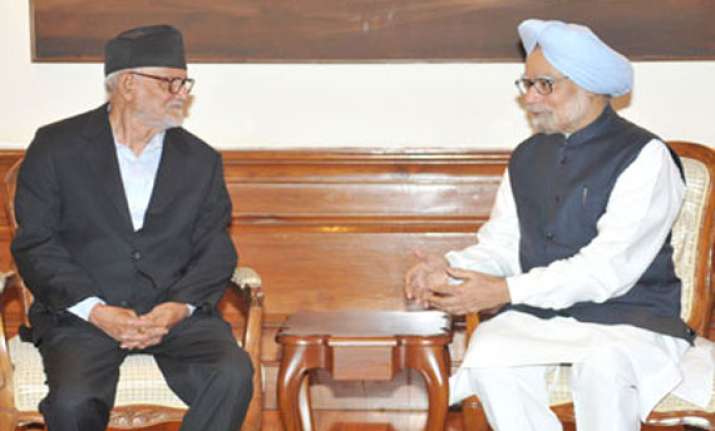 New Delhi: Nepal's newly elected Prime Minister Sushil Koirala yesterday invited his Indian counterpart Manmohan Singh to visit the country.
Koirala handed over an invitation letter to Singh to visit Nepal through Indian Ambassador Ranjit Rae. In the letter, Koirala said as Nepal has successfully concluded holding of the Constituent Assembly elections in November, it would be an appropriate time for Prime Minister Singh to visit Nepal, according to Chiranjivi Nepal, senior advisor of Koirala.
The last Indian prime minister to pay a state visit to Nepal was I K Gujaral who came in June 1997.
During the first meeting with the Indian Ambassador after assuming the top post, the Nepalese premier briefed him about the latest political developments in the country, according to Koirala's aide.
Ambassador Rae inquired him about the progress made in the formation of the government. Koirala on Wednesday formed a two-member cabinet with the inclusion of minister without portfolio Ram Sharan Mahat.
Nepal is facing a political deadlock as CPN-UML, the second largest party in the Constituent Assembly, has decided not to join Koirala's cabinet after he rejected its demand to allocate Home Ministry portfolio to its senior leader Bam Dev Gautam.
Nepali Congress has formed the new government under the leadership of Koirala with the support from CPN-UML. However, dialogue is underway between top leaders of the two parties over the issue of power-sharing.