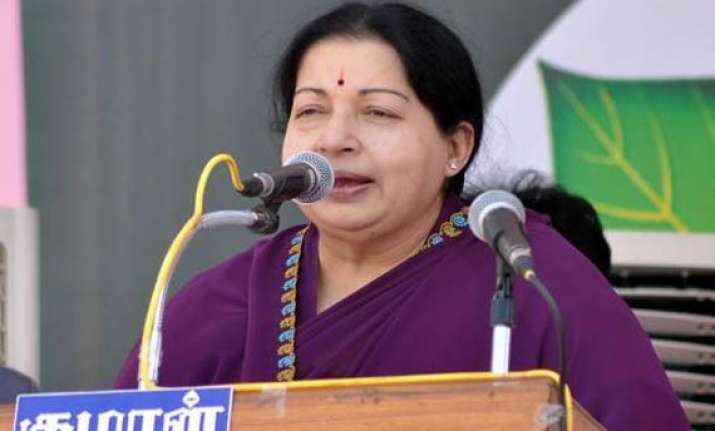 Chennai, Oct 13 : Terming the protest against the Koodankulam Nuclear Power Project as "emotive and a controversial issue", Chief Minister Jayalalithaa today said it cannot be resolved by the state government "overnight" but will take time.

She told reporters here she was yet to receive the latest letter from Prime Minister Manmohan Singh seeking her support for the project and stating that stoppage of work would affect the state's industrialisation.

"This is not something that can be resolved by the state government overnight. It will take time. I do not wish to make any further comments on this now because it is very emotive and a controversial issue," she said hours after saying that she was "one among" the people who were protesting against the project, citing safety concerns.

In a campaign meeting for civic polls at Tuticorin, she had said her government would respect the people's sentiments.

Jayalalithaa had recently sought to put the onus of completing the project on the Centre, saying it had to allay people's fears before going ahead with the project.

On the PM's latest letter seeking her government's cooperation for the project, Jayalalithaa said she had not yet received the letter. "The earlier letter that was sent by Prime Minister was dated (October) 4th. I saw it only on the TV and in the media and it was a good three days before we actually got the letter," she added.The latest letter, written yesterday, was yet to be received, she said.

Responding to the Supreme Court observation on Centre's role in the 2G Spectrum allocation, she said that since the apex court was seized of the matter, it would not be appropriate for her to comment.

To a question, she described as "most condemnable" the attack on Team Anna member and advocate Prashant Bhushan, and said there was no place for such attacks in a civilised society.