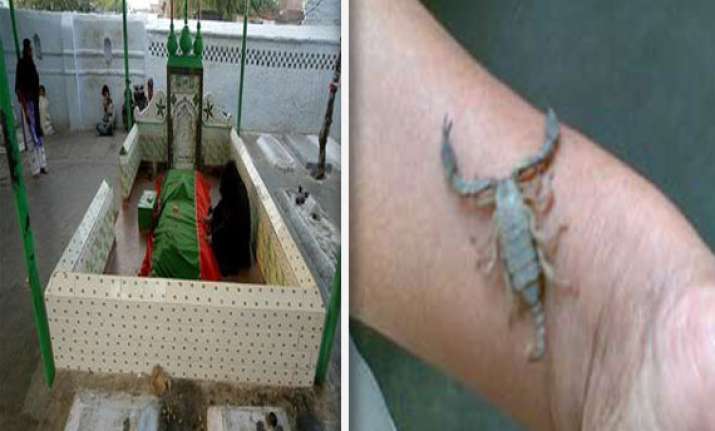 New Delhi: India is a land of miracles and magic arts. Saints, sufis, miracle men are worshipped by devouts in thousands, and on their anniversaries, in lakhs.
In Uttar Pradesh's Amroha is the shrine of Sharfuddin Shah Wilayat, popularly known as Dada Shah Wilayat, who had travelled to India from Iran.
There is a reason behind this familiar address, ('Dada' means 'paternal grandfather') as the people of Amroha claim they are all descendents of Shah Wilayat.
The saint's dargah  is widely known for its deadly black scorpions, which can kill at the slightest provocation, but these scorpions never sting a devotee within its premises. They are supposed to be the guardians of the shrine.