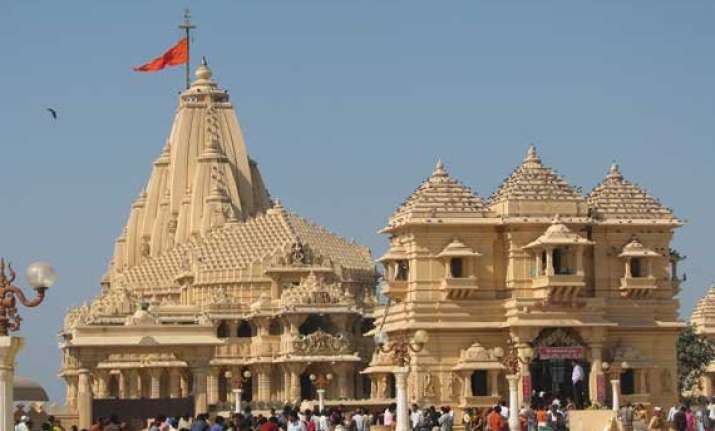 New Delhi: Shree Somnath is first among the twelve Aadi Jyotirlingas of India. It is located near Veraval, in Saurashtra, on the western coast of Gujarat.






Ancient Indian traditions maintain a close relationship of Somnath with the release of Moon God from the curse of his father-in-law Daksha Prajapati.  Legend has it that the Moon was married to 27 daughters of Daksha. However, he favoured Rohini and neglected other queens.

The aggrieved Daksha cursed the Moon and the latter lost power of light. With the advice of Prajapita Brahma, Moon arrived at the Prabhas Teerth and worshipped Lord Shiva.

Pleased with his penance, Lord Shiva blessed him and relieved him from the curse of darkness.