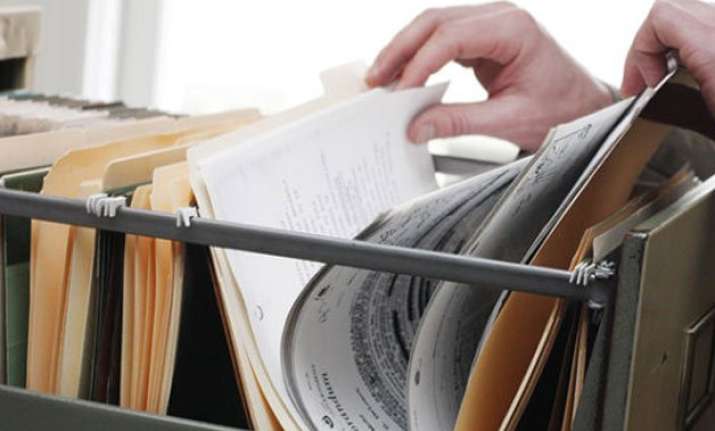 New Delhi: Delhi Police today arrested two energy consultants including a former journalist  in connection with leaking of classified documents from the Petroleum Ministry. With this, a total of 7 people have been arrested in this case.
"We have arrested Prayas Jain and Shantanu Saikia in this connection. Both of them are energy consultants who received stolen documents," said a senior police official.
While Saikia is a former journalist who runs a web portal on petroleum issues and has his office in Defence Colony, Jain runs his consultancy firm in Patel Nagar.
Both of them will be produced in court around noon.
Delhi Police, on Thursday, arrested two Oil Ministry officials and three other middlemen for allegedly leaking classified government documents to energy companies for money as late night raids were conducted on offices of some of these firms.
Among those arrested by the crime branch were two present and two former employees (both brothers), all of whom worked as multi-tasking staffers in the ministry's office at Shastri Bhawan. The arrests took place on Wednesday night.
Several others have been detained for interrogation in context with the case. Out of them, one executive each from Reliance Industries and Essar Group has been detained.
These documents are known to be "sensitive" documents of the ministry like minutes of meetings, orders, communiqués and proposals - all of them having far-reaching commercial impact, such as gas pricing and arbitration cases against Reliance Industries with billions of dollars at stake.
Here goes a compilation of the major facts that you should know about this corporate spying scandal:
The four multi-tasking staffers at Shastri Bhavan stole the documents from petroleum ministry with the help of an acquaintance. For this, the gang used forged IDs and entry passes at the Bhavan
They entered the Bhavan premises after office hours, disabled CCTVs and used duplicate keys to access papers.
Papers were then photocopied or stolen by them as per demand.
These "sensitive" papers were sold by thieves for Rs 5000-10000 and sometimes more if found difficult in obtaining
Known to be lifted at behest of lobbyists, corporate houses and consultants, the papers were allegedly traded by the recipients for hefty amounts. They were used to play the national and global markets by them.
 Intelligence Bureau and police force came into action soon after. Raids were conducted by them at the office of RIL at Gopaldas building in CP and its other premises in the Capital and Haryana and similar ones in Essar offices.
Reacting to the development, Oil Minister Dharmendra Pradhan said, "The law will take its own course. Such acts of pilferage of data and documents are detrimental to democracy and the objective of free and fair governance."
He added that 'Modiji' has made it clear that this government will have zero tolerance towards corruption.
Reacting to the detention of its employee, RIL said, "It has been brought to our notice that one personnel has been detained by law-enforcement authorities. We are unaware of more details. An internal probe is underway as per our robust internal standards. The matter is under investigation as per law and we are determined to cooperate in every possible manner. We are already in international arbitration with the said ministry on all important matters. Our only expectation is a fair and expeditious resolution of our legal rights and contentions by the arbitrators."