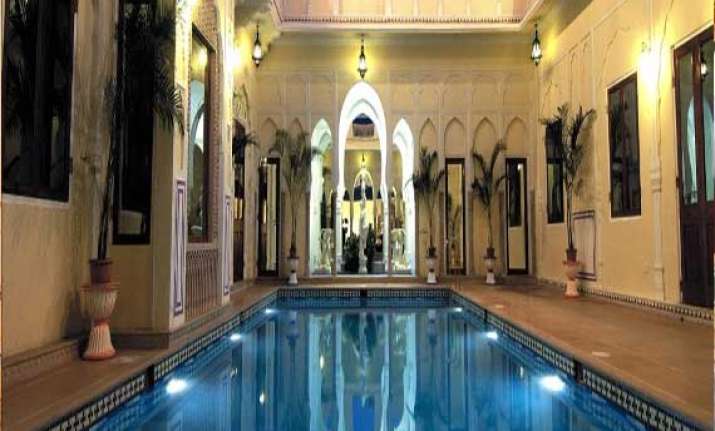 New Delhi: The Raj Palace is a site seeing destination of Jaipur, recognised as world's best heritage hotel for its unique product as it is one of the only Palaces lived by the Maharajah that has been restored to its original glory and charm.

Its restaurant and bars were voted one of the best in the world at the 32nd international awards for hotel and catering at Fitur Spain by American travel association.

It offers facilities of a Spa, Ayurvedic Massages, Kerala Massages, Beauty and Herbal Treatments to rejuvenate your mind, body and soul. It also runs Elephant and Camel Safaris from the hotel to the Amber Fort every morning .