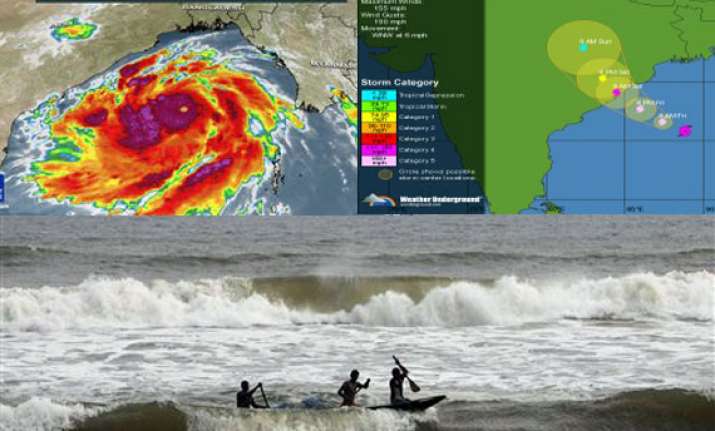 New Delhi: Cyclone Phailin  (pronounced phie-leen) is half the size of India and is strengthening quickly as it it heads for land.
An atmospheric beast is forming in the Bay of Bengal and heading straight for India.
Cyclone Phailin— it's a Thai word for "sapphire"—has exploded from tropical storm strength to potentially the equivalent of a category 5 hurricane.