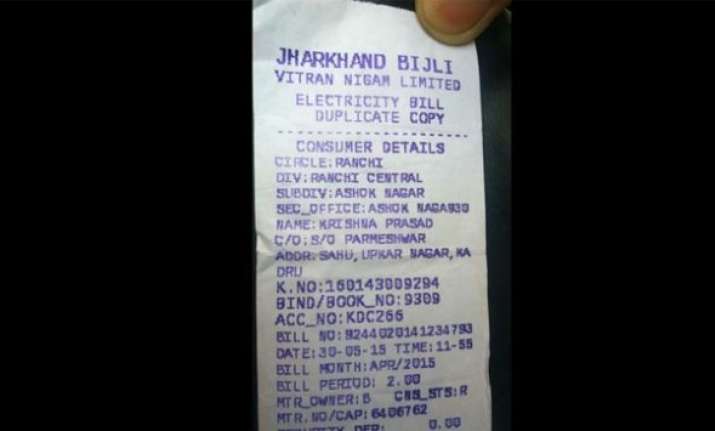 Ranchi:  A grocery store owner has got the shock of his life when he received an electricity bill of Rs Rs 55.49 crore for his shop here.
Krishna Prasad, who owns a kirana shop at Kadru in the state capital, went in a tizzy when he received the bill the day before yesterday, his brother Jitendra said.  
"We use to pay Rs 800 every month. We did not receive any bill for the last three months, and suddenly this bill reading Rs 55,49,88,036 reached us," he told PTI.  
Electricity Department Engineer Raj Kumar, however, said "the person who went to read the meter had made a mistake and we have since corrected the bill, which now stands at Rs 10,500. The bills are now being served by an outsourcing company."
Reacting to Kumar's response, Jitendra said "going by the previous bills of Rs 800 per month, it should be Rs 2400.  We shall contest even the corrected electricity bill when it comes."