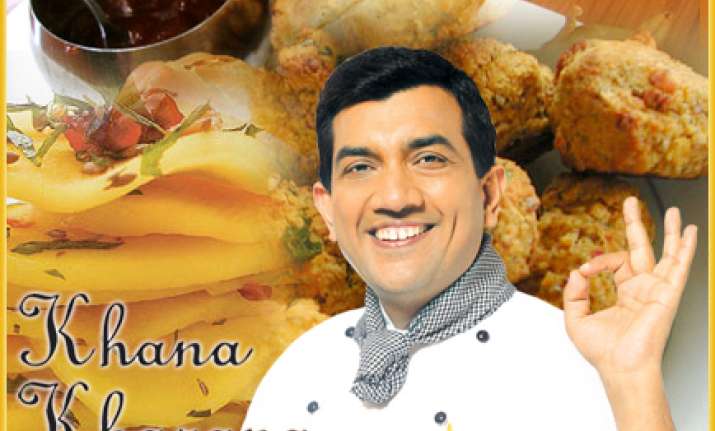 Mumbai, Nov 30 :  Celebrity Chef Sanjeev Kapoor is all set to launch India's first 24 hour food lifestyle channel in association with Malaysia-based company Astro.
Called 'FoodFood', the channel will be launched in early 2011. The brand will be available across platforms with content produced in and for Indians globally, Sanjeev said here today.
The content will be produced and packaged in India, making the shows relevant to the Indian audience.
In order to connect to their audience in India, the channel will feature shows about food and food lifestyle like 'Sanjeev Kapoor's Kitchen', 'Firangi Tadka', 'Sirf 30 Minute' and 'Ready Steady Cook', he said.
Madhav said the channels' core target is the middle class Indian in urban towns and cities. "With FoodFood we are set to redefine food content in India," he said.
Madhav said his company's association with Sanjeev was a value addition since he has has over the years, made a mark for himself in the culinary world, and carved out a special place in every household. "He is the perfect choice for the channel. We will have the support of his creativity and popularity, for the channel to connect with the core audience," he added.
About the channel, Sanjeev said, "Food in India is synonymous with entertainment; people meet and bond over food and discussions over places one can go and eat. The channel offers an ultimate lifestyle destination for Indian foodies who want to make some quick, easy, balanced meals as well learn about interesting world cuisines."
Well-known chefs will feature as a part of the varied offerings on the channel. 'FoodFood' is also the first Indian channel that's entirely shot in high definition.
The brand will also feature in the online space, and will be available at the touch of a button on mobile and web, Sanjeev said.  PTI