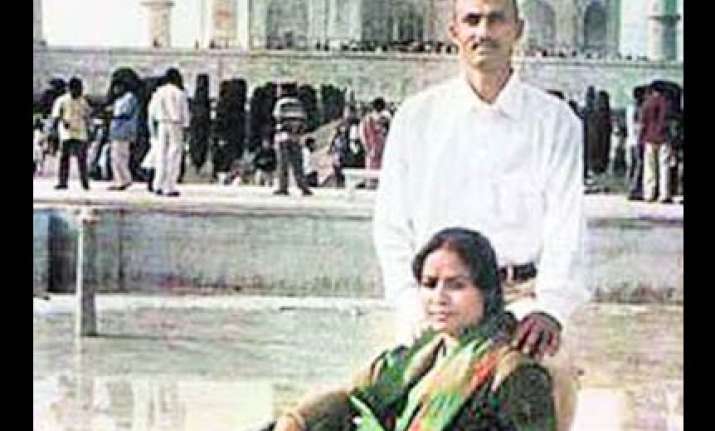 Ahmedabad: A key witness in the Sohrabuddin Sheikh fake encounter case, Noor Mohammed Goghari, on Tuesday retracted in the sessions court a critical disclosure he had made before the CBI. He told the court that he went into hiding because he was afraid that the CBI would coerce him into making statements suitable to it and falsely implicate him in the case.  
Goghari had given evidence on IPS officers DG Vanzara, Abhay Chudasama and others taking Rs 40 lakh from him after killing Sohrabuddin.  
A day before the accused are to appear before the trial court in the Popular Builder firing case, the man most sought after by the CBI — Goghari — appeared before the court and had his warrant cancelled. The court had issued a bailable warrant against him after he missed a hearing date.  
In his application before additional sessions judge IB Waghela, Goghari complained, "I was called to the CBI office along with a co-accused Mahendrasinh Zala and interrogated about the Sohrabuddin case, but I said that I did not know anything. But CBI officials exerted tremendous pressure on me to make statements of their choice, saying that they would help me out in this [Popular Builder firing case]".  
Last week, the Supreme Court turned down a plea of the CBI to transfer the Popular firing and two other cases to it on the grounds that they were the outcome of the same deal.  
As for Goghari, in his application for the cancellation of warrant, he has revealed that fear overcame him after Chudasama was arrested and Zala was taken to Mumbai by the CBI for court proceedings. "After this development, I was frightened and went into hiding for protection without even informing my family members," Goghari stated. "I did not attend the court for the last hearing, because I feared that the CBI would pick me up, create false statements on my behalf and implicate me in the fake encounter case."  
Earlier, Goghari had told the CBI under Section 161 CrPC that the accused cops — DG Vanzara, Rajkumar Pandian and Chudasama — extorted Rs 40 lakh from him after Sohrabuddin's encounter. He even told the CBI that he had been framed in a case by Chudasama and spent more than three years in jail, until BJP MP Ratilal Verma helped him get bail. However, Goghari has retracted this statement and claimed that he had not revealed anything before the CBI.  
The CBI has projected the Popular Builder firing case as a ploy orchestrated by Vanzara & company — at the behest of former minister of state for home Amit Shah — to trap Sohrabuddin.