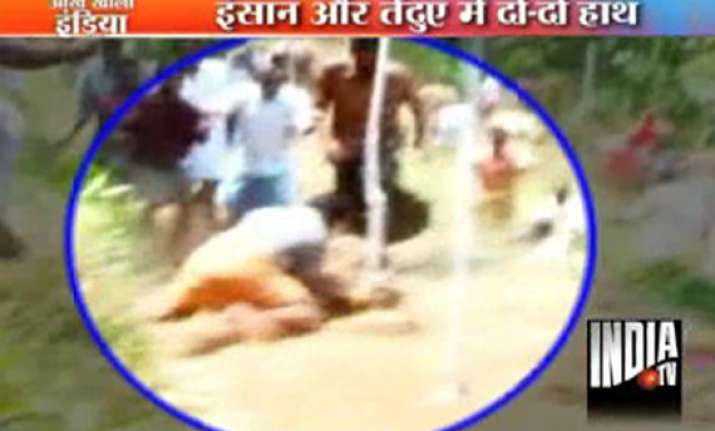 Thanamthitta, Kerala, Feb 29: A Mob in Kerala brutally killed a leopard that had strayed inadvertently into a residential area of Kerala's Thanamthitta from the nearby forest.

The news of arrival of the leopard spread like wildfire in the area and hundreds of residents assembled around the leopard.

The congregation made the leopard nervous and he hid himself in a nearby bush.

The mob initiated the efforts to nab the leopard.

Some people placed net around the leopard  while some other climbed up on the nearby trees.

The panicky leopard attacked the  person who was approaching him and the fight between man and animal began.

Finally, the man overpowered the leopard despite great resistence offered by the big animal.

Once the man succeeded in overpowering the leopard, the entire mob attacked the leopard, which resulted in the instant death of the helpless animal.

All this happened in the presence of forest officials who did nothing to save the life of the leopard and that was the most tragic part of the story.