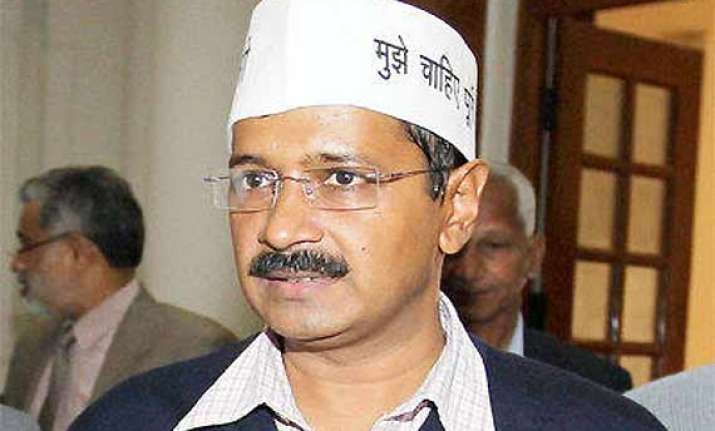 New Delhi: Delhi Chief Minister Arvind Kejriwal today angrily warned the Delhi Police to take action against people accused of dowry torture, sex and drug rackets, or face the wrath of the people of Delhi.
Kejriwal, flanked by his two ministers Somnath Bharti and Rakhi Birla, told a press conference that he would forcefully raise this issue in tomorrow's meeting with the Lt Governor, in which Delhi Police Commissioner will be present.
"We demand the suspenesion of SHO Sagarpur for not taking action against those who set a married woman on fire. We also demand the suspension of SHO Malviya Nagar, and the 2 ACPs for not taking action against sex and drug peddlers from Nigeria and Uganda, despite the minister (Somnath Bharti) raiding such sports in Khirki Extension", said an angry Kejriwal.
When a reporter said Delhi Police was complaining that AAP ministers were interfering in their work, Kejriwal retorted angrily: "Is it not the duty of Delhi Police to arrest people who openly set fire to a married woman for dowry? Is it not the duty of Delhi Police to raid and arrest sex and drug traffickers, despite being told on the spot by a minister?"
"I want to warn the Delhi police. If it does not pull up its socks, the entire people of Delhi will interfere in the work of the police", said Kejriwal .