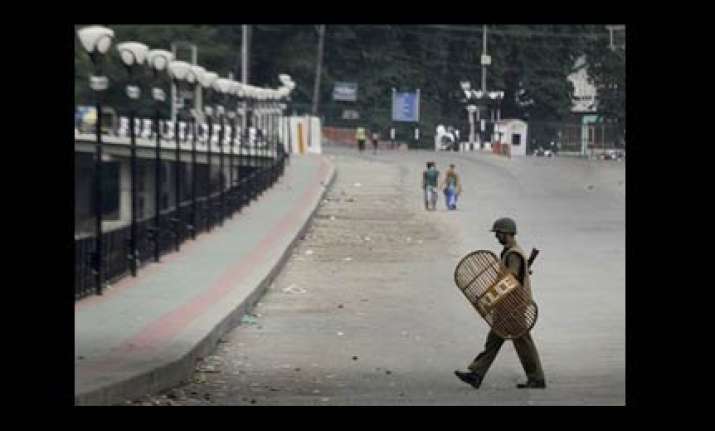 Srinagar : Kashmir Valley, which witnessed unrest for past one week, saw a relatively peaceful day on Friday with only small protests being held at five different places in which one person was injured.
The heavy downpour since morning also came as a relief as people generally refrained from coming out.
 A police spokesman said the situation in the Valley remained peaceful today barring few violations of curfew and stray stone pelting incidents in Shopian, Choon crossing in Budgam and Warpora in Sopore.
Miscreants set ablaze the school building of Girls Middle School, Kalantra, Kreeri in Baramulla and the Panchayat Ghar at D K Pora, Baghat Kanipora, Nowgam, Srinagar, the spokesman said.
An unruly mob attacked a police post at Warpora, Sopore and police and the security forces used cane charge and tear smoke grenades and shells to disperse the unruly mob that was hell bent on ransacking the police post.
The mob did not relent and the security forces were forced to open fire, in which one Rameez Reshi was injured. He has been admitted to SKIMS and is being treated, the spokesman said.
Curfew was imposed last week in the wake of violent protests in which 32 people have been killed and several others, including securitymen, injured.
Police and paramilitary forces are patrolling the streets to enforce the curfew. PTI