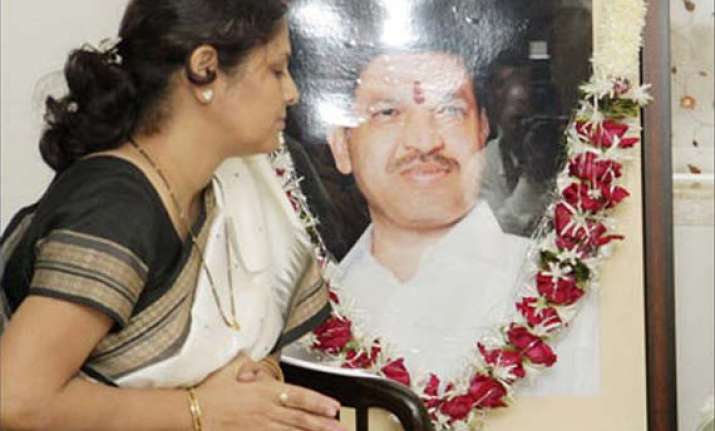 Mumbai, Nov 21 : Smita Salaskar, wife of slain encounter specialist Vijay Salaskar who fell victim to the bullets of terrorists during the Mumbai carnage, today described the hanging of Ajmal Kasab as a "homage" to her husband.
"Though the execution was delayed, Kasab was finally hanged. With this hanging, homage has been paid to my husband. But the real homage will be the conviction of other accused shielded in Pakistan," Smita said.
Thanking President Pranab Mukherjee for rejecting the mercy plea of the Pakistani gunman, Smita said, "Late Shiv Sena supremo Bal Thackeray had also demanded Kasab's hanging. His wish and our wish have been finally fulfilled."
"The entire family is happy to hear the news that Kasab was hanged, ahead of fourth anniversary of the attack," Smita said.
The hanging would surely send a message across the globe that India would not tolerate any terror attack, Smita said, adding, "I hope death sentence of Parliament House attack convict Afzal Guru would also be executed soon."
Police Inspector Salaskar was among the first causalities along with ATS chief Hemant Karkare and Additional Commissioner of Police Ashok Kamte during the November 2008 attacks on the megapolis.
Emerging story. Watch this space for updates as more details come in