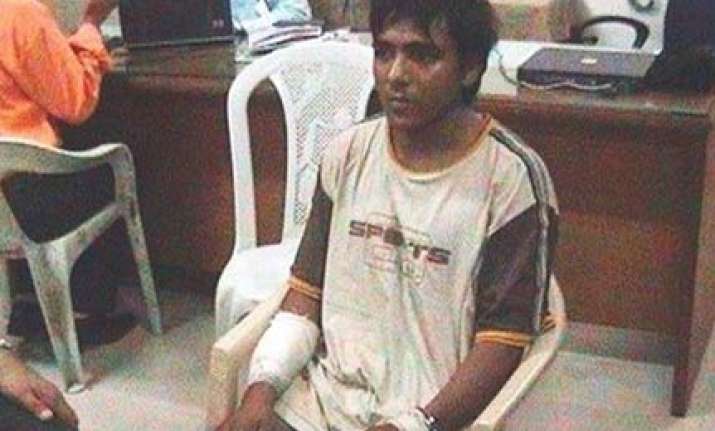 Mumbai, Oct 22 :  Pakistani terrorist Ajmal Kasab is not satisfied with video conference link and has demanded that he should be produced in person before the Bombay High Court which is hearing petitions on the death sentence awarded to him for his role in the 26/11 attacks.
Kasab told his lawyers Amin Solkar and Farhana Shah, who met him in Arthur Road Central Jail yesterday, that he wanted to come to the Court personally.
"He does not believe in video conference and insists that he should be produced personally," Farhana Shah told PTI.
"We explained to him that he has threat perception but Kasab still insists on appearing personally before the High Court," Shah said.
23-year-old Kasab also told his lawyers that his case may be referred to an international court dealing with human rights violation as he "does not believe in Indian judicial system". However, he did not elaborate, she said.
"We will convey to the court what Kasab has told us and leave it to the judges to decide," Shah said.
Kasab has an urge to establish contact with the outside world and solitary confinement is making him mentally disturbed, Shah said.
Justices Ranjana Desai and R V More are currently hearing arguments on confirmation of death sentence given to Kasab.
The judges would also hear appeal filed by Kasab against his conviction and death penalty as well as appeal filed by the state against acquittal of Faheem Ansari and Sabauddin Ahmed, who were charged with participating in the conspiracy.
Kasab had confessed that he was a member of Lashkar-e-Taiba which had planned and executed the 26/11 terror attacks. PTI