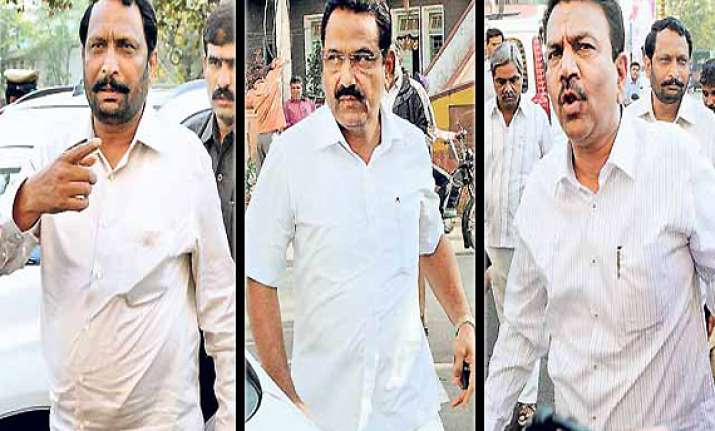 Bangalore, Feb 10: Facing opposition flak for not summarily disqualifying three former disgraced ministers over the porn row, Karnataka Assembly Speaker K G Bopaiah today said a showcause notice was issued to the trio to ensure principles of natural justice and fair-play.  

The "unfortunate" incident that took place during Assembly proceedings had hurt him too and he had even considered resigning the Speaker's post, Bopaiah said fending the criticism that he had not acted tough despite being the custodian of the House.

"It is an unfortunate incident. But nobody thinks about me. Naturally this kind of incidents hurt me too," he said sharing his anguish over the incident that has led to a national outrage and embarrassed the BJP government.

Defending his decision to issue showcause notices to G Laxman Savadi, C C Patil and Krishna Palemar, who quit as Ministers on Wednesday, Bopaiah said "I did not (disqualify them summarily) to ensure that the accused get principles of natural justice and fair play".

The Speaker has announced a House committee to probe the issue and suspended the three MLAs till the panel submitted its report on March 12.

The Opposition has insisted on their immediate disqualification as members of the Assembly.

Bopaiah said even the Supreme Court while dismissing his orders disqualifying 16 MLAs who had withdrawn support to the Yeddyurappa government in October 2010 had observed that principles of natural justice was not followed.