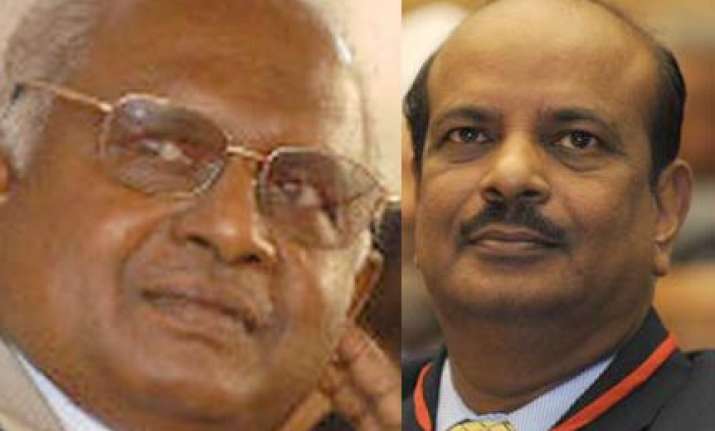 In an unusual action, Karnataka High Court on Monday approached the Supreme Court complaining against its own judge, Justice D V Shylendra Kumar, accusing him of "berating" Chief Justice P D Dinakaran by using "intemperate" language.
The petition has also sought quashing of some orders passed by a Bench headed by Justice Shylendra Kumar, who had in the past attacked Justice Dinakaran in his blogs,  in which he has questioned administrative decisions of Justice Dinakaran relating to the roaster of the Benches and work allocation for judges in the Principal and Circuit Benches.
The petition filed through the Registrar General of the High Court was mentioned before a vacation Bench comprising Justices Deepak Verma and K S Radhakrishnan which decided to hear it tomorrow.
Justice Dinakaran, whose transfer to another High Court has been recommended by the Supreme Court collegium in the wake of corruption and land grab charges against him, has been the target of Justice Shylendra Kumar ever since.
The High Court alleged that the Bench headed by Justice Shylendra Kumar was using "intemperate" language against the Chief Justice Dinakaran for publicity and even "orally threatened to initiate contempt proceedings" against the Registry if it would not comply with it orders.
 Though, the practice of oral mentioning of the petition has been done away after Justice S H Kapadia took over as Chief Justice of India, the Bench decided to consider High Court's petition after an oral mention as a special case.  PTI