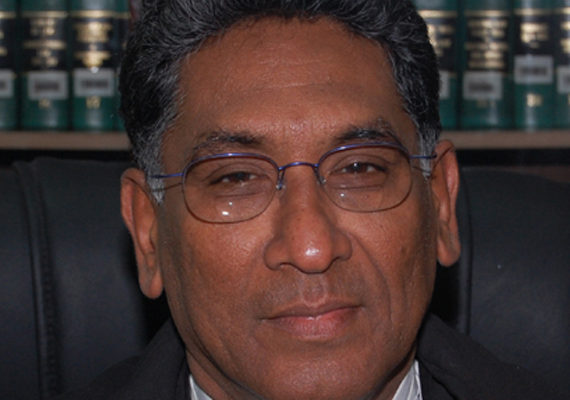 Bangalore, Feb 11: In another embarrassment to BJP government in the state, Karnataka High Court Chief Justice Vikramjit Sen has written to Chief Minister D V Sadananda Gowda, objecting to the appointment of former judge Chandrashekharaiah as a Upa Lokayukta by violating the Lokayukta Act.

In his letter, Justice Sen said Chandrashekaraiah was appointed without consulting him as required under the law, according to Chief Minister's Secretariat sources.

Justice Sen noted that as per section 3(2)(A) of the Karnataka Lokayukta Act, 1984, he should have been consulted.

Under the Act, the government must consult a panel comprising the presiding officers of  both Houses of the Legislature, opposition leaders of the two Houses and the Chief Justice.

Justice Sen also questioned the government over Justice Chandrashekaraiah's appointment after he raised the issue of alleged Mysore Resort sex scandal in 2002 with which the latter's name was linked, sources said.

A high-level judicial inquiry committee, however, in its report submitted to the then Chief Justice of India V.N.Khare, had given clean a chit to Chandrashekharaiah and two other judges, saying it found "no evidence" against them.

Chandrashekaraiah was appointed the second Upa Lokayukta on January 21 while the government and Governor H R Bhardwaj were engaged in a bitter battle over the appointment of Lokayukta.

Former Kerala Chief Justice S R Bannurmath, a few days ago, withdrew from the race of Lokayukta but not before launching a frontal attack on the Governor by saying he rejected his name due to alleged political considerations.

The second Upa Lokayukta's post had been vacant since October following the resignation of Justice R Gururajan who cited family and health reasons for his exit.

The Chief Justice's letter adds to the woes of BJP government which is struggling to recover from the porn scandal in which three ministers were forced to quit after being caught on camera for watching sleazy clippings on Wednesday during assembly proceedings.

The BJP government has been facing one embarrassment after another being hit by several alleged scams that even led to the exit of B S Yeddyurappa as Chief Minister after being indicted by the Lokayukta in its report on illegal mining.