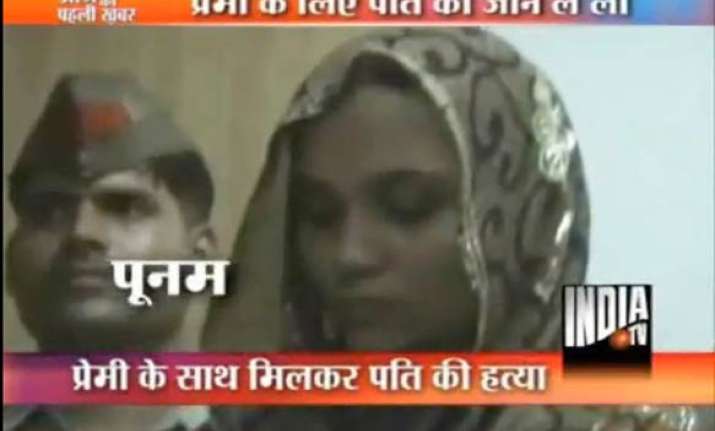 Kanpur, Jul 8 ; Kanpur police on Thursday arrested a housewife Poonam on charge of murdering her husband Atul Shukla, in connivance with her lover and two other supari killers. 

The woman had paid Rs 50,000 for the murder of her husband, police said. Poonam, police said, was in love with a relative Bhupender and wanted to marry him. The two hatched a conspiracy and assigned the task to 'supari' killers, police said.

The conspiracy was unveiled 16 days after the murder when police arrested the 'supari' killers. Both Poonam and Bhupender have also been arrested.