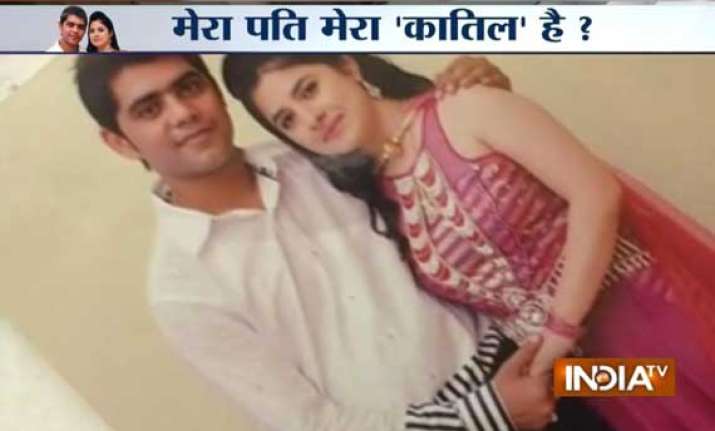 New Delhi: Uttar Pradesh Police today claimed to have cracked the Kanpur Jyoti murder case as husband of the victim, Piyush has confessed to his crime.
According to the sources, Jyoti's husband  got her killed with the help of his driver.
Earlier, a CCTV footage became a twirl in the murder case raising doubt on victim's husband and creating a sensation in the mystery.
Jyoti was abducted by eight people when she and her husband Piyush were returning from a restaurant on Sunday night.
Victim's husband reported the matter to police, saying that eight men thrashed him out of the car and took the car and his wife after which people began the search for the woman who was later found dead in her car by the police.
But CCTV footage of the restaurant has brought Piyush under the scanner.
According to the footage, Piyush was seen wearing a different shirt when he was in the restaurant than what he was wearing when he came to the police to report the matter on the same night.
Also it's been found through the footage, that he wasn't actually having his dinner, rather was anxious about something.
While probing Piyush, police also scrutinized his phone records, after which it was found that Piyush had sent around 150 text messages on a same number in six hours.
It was found that the number belonged to a lady, who is apparently Piyush's friend.
Also according to IG Ashutosh Panday, the three knives found from the crime scene were not used in the murder.
However, police has arrested the lady and is investigating into the matter further.