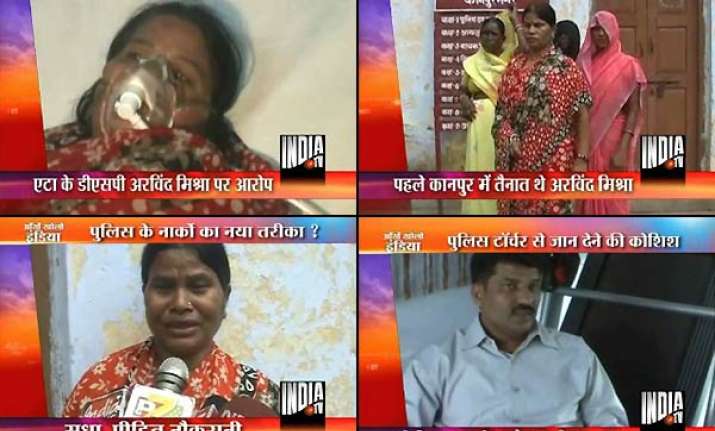 Kanpur, July 29: Strange are the ways of Uttar Pradesh police. After a theft of several lakhs of rupees from the  government quarters of a Deputy Superintendent of Police, the Kanpur police decided to take his maid servant Sudha Singh for a narco test.

And imagine, where the policemen took her for a narco test. For the highly scientific narco test, the police took her to a tantrik in Etah district, who declared her guilty!

The theft took place in DSP Arvind Mishra's quarters in  Officers' Colony, Medical College compound on June 26.

Several lakhs of rupees were reportedly stolen. The DSP narrowed down his suspicion to his maid Sudha Singh and a suspended constable  Karamvir.

The Swaroop Nagar police officials then decided to subject Sudha to a narco test. Instead of taking her to a hospital, they took Sudha to a tantrik in Etah, who after some mumbo-jumbo  declared that it was she who had committed the theft.

Unable to bear the insult, Sudha went outside the DIG office here on Thursday, and while weeping, she consumed poison. Sudha has been admitted to the hospital in a critical condition.

Kanpur police is presently trying to cover up the whole issue by giving a spin to the theft and attempted suicide case. Arvind Mishra is presently the DSP in neighbouring Etah district.