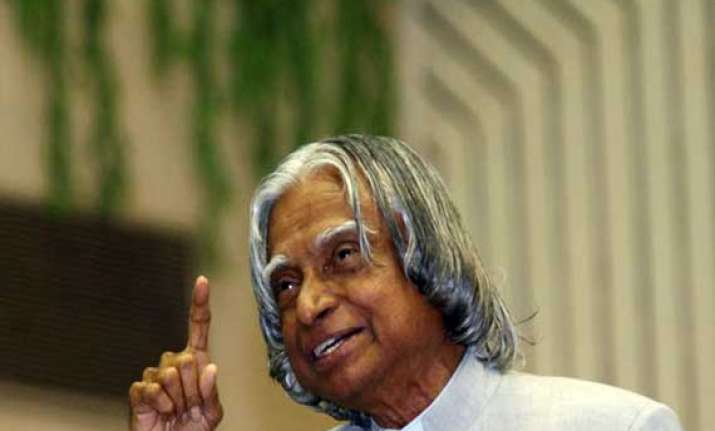 Indore: Former President A P J Abdul Kalam yesterday stressed on bridging rural-urban divide in the world and said fruits of growth must reach every section of society.
"Inequality between rural and urban population in the world must be removed. Equal distribution of resources will help in bridging the poor-rich divide and it is necessary that fruits of rapid economic growth reach every section of society," he said.
Kalam was speaking at the convocation ceremony of the Indian Institute of Technology-Indore. Time has come to ensure sustainable and inclusive development through innovative ideas so that facilities in urban centres are available in rural areas too, he said.
"Rural population is blessed with natural resources and equipped with traditional skills. Both these advantages should be used judiciously to change their lives for better."
Kalam said the students receiving degrees today should mull how and what they can give back to society and contribute in its growth. Earlier, around 120 students were awarded BTech degrees in various streams.