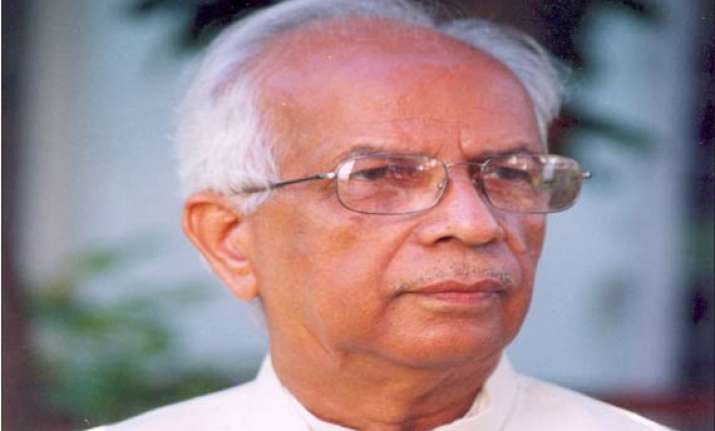 Kolkata: Former Uttar Pradesh Speaker and five-time MLA Keshari Nath Tripathi was today sworn-in as the 20th Governor of West Bengal today.
Tripathi, who will turn 80 this November was administered the oath of office by the acting Chief Justice of Calcutta High Court Asim Kumar Banerjee in the presence of Chief Minister Mamata Banerjee.
The others present during the ceremony were state education minister Partha Chatterjee, state finance minister Amit Mitra, senior BJP leader Siddharth Nath Singh, state BJP president Rahul Sinha and several other ministers.
Later, the Governor said that the Chief Minister was competent enough to deal with state and assured of his cooperation for welfare of the state.
"I will work for the welfare of the state. I will coordinate with the Centre. We will solve matters by discussing it mutually. The chief minister is competent enough to deal with state matters," Tripathi said in response to a question if there will be any conflict between the Governor and the state government.
Tripathi replaced M K Narayanan who resigned after being nudged to do so by the NDA government at the Centre.  Bihar Governor D Y Patil had taken over as Governor of West Bengal as an additional charge after Narayanan demitted office on July 4.