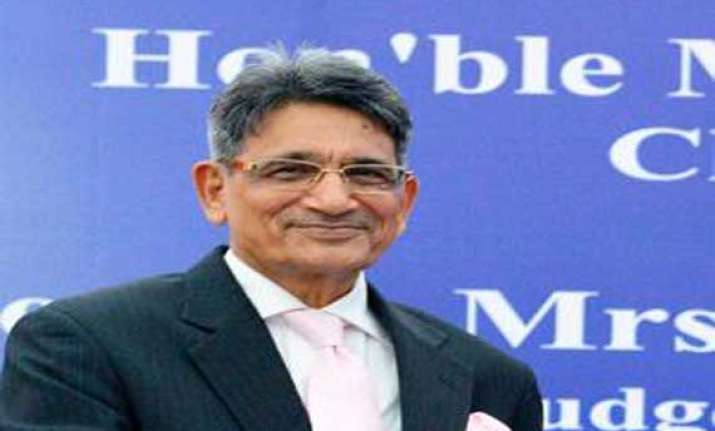 New DelhiI: Justice R M Lodha sworn-in as the 41st Chief Justice of India today.
Justice Lodha (64), who is the the most senior judge of the apex court, will have a brief tenure of five months as CJI and is due to retire on September 27 this year.
Speaking at a function to bid farewell to CJI P Sathasivam on Friday, Justice Lodha vowed to firmly maintain the balance in providing justice without tilt towards anyone.
Justice Lodha heads the bench which is monitoring CBI's probe into the coal blocks allocation scam. He was also instrumental in passing orders making the CBI independent from political clutches. The bench headed by him had said that CBI does not require sanction of the government to prosecute senior officials in cases being monitored by courts.
It was Justice Lodha's bench which had ordered that the CBI will not share information with the political executive on coalgate probe. The judgment had led to the resignation of Ashwani Kumar as the law minister in May last year.
He is part of a constitutional bench looking into the mode of education of minority schools.
Last month, a bench headed by him had allowed defence personnel in "peace stations" to vote in constituencies where they are posted, saying "compulsions of their job" shouldn't come in the way of a basic right.
Another bench headed by him had stopped clinical trials in the country saying the interests of the people were more important than those of pharmaceutical companies.
Later, the government framed rules for monitoring of clinical trials and for paying compensation to people affected in the process.