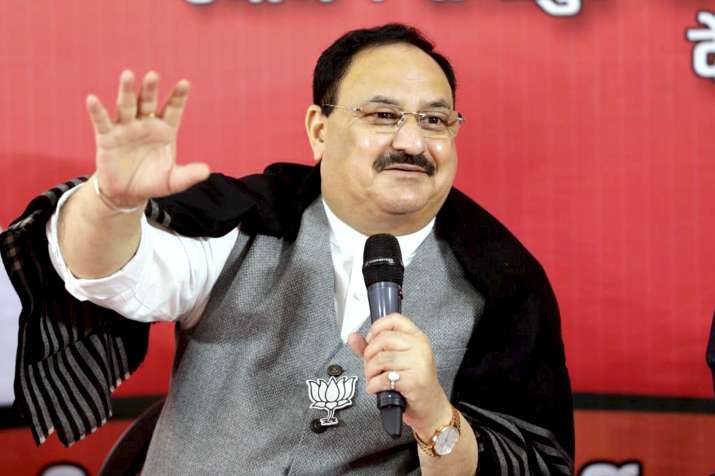 Bharatiya Janata Party (BJP) President JP Nadda on Sunday said that Donald Trump lost his presidency due to COVID-19 mismanagement in the U.S. The top BJP leader praised Prime Minister Narendra Modi for his bold decisions, including that of a countrywide lockdown to control the spread of the virus. Nadda said that America was still indecisive of health versus economic issues. 
"Trump lost the presidency due to COVID-19 mismanagement. But Modiji took the bold decision of a lockdown. America is still indecisive of health vs economy issue but we pushed ahead with 'jaan hai to jahan hai' philosophy," Nadda said while addressing party workers in Uttarakhand on Sunday. 
Nadda arrived in Dehradun on Saturday and held meetings with party MLAs, office bearers, district presidents and mandal adhyakshas to galvanise its organisational structure before the Uttarakhand assembly polls scheduled in 2022. Nadda began his four-day tour of Uttarakhand on Friday by worshipping at Har Ki Pauri in Haridwar. Nadda's Uttarakhand tour is part of his 120-day tour across different states to strengthen the party.
Meanwhile, Donald Trump is showing no signs of surrender and has reiterated yet again his unsubstantiated claims about widespread voter fraud, claiming at his first post-poll rally in Georgia that he won a "rigged" US presidential election that he lost. Trump alleged that the last month's US Presidential election was rigged in favour of his Democratic opponent Joe Biden, who is now the President-elect.
"They cheated and they rigged our presidential election, and they're gonna try to rig this election too," Trump told his cheering supporters at a rally in Georgia where he campaigned for his Republican candidates for the Special Senatorial elections.
READ MORE: FACT CHECK: Trump floods rally with audacious falsehoods
READ MORE: Will leave White House if Joe Biden's victory formalized: Donald Trump