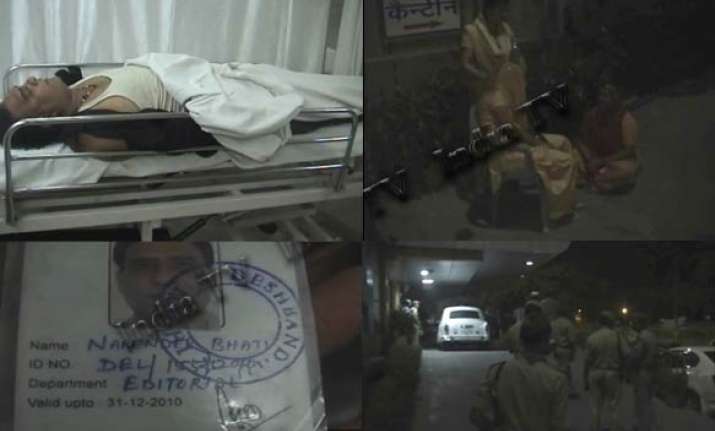 Noida, Jun 14 : A journalist working with a local Hindi daily was on Monday night found dead under mysterious circumstances outside a factory in Noida on the outskirts of the capital.

Narinder Bhatti, a reporter with Shah Times, had come in his car to the Sector eight factory at around 10 PM, police said quoting eyewitnesses. The factory's security guard claimed that he found him unconscious.

Bhatti was found slumped on the floor with foam coming out of his mouth and his limbs turning blue.

Bhatti was rushed to Kailash Hospital where he was declared brought dead.The body has been sent for port mortem, police said.