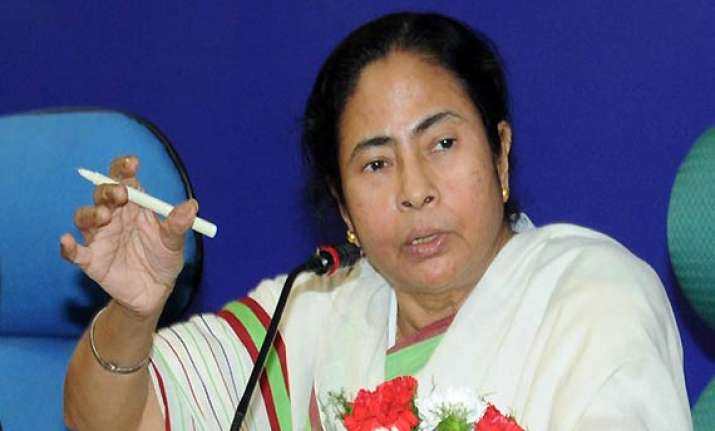 Kolkata, Nov 18: West Bengal Chief Minister Mamata Banerjee today said she has reports that 'a joint conspiracy' has been hatched to eliminate her and some of her colleagues.

"We have reports that a joint conspiracy is on to eliminate me and some of the Trinamool Congress leaders. But I am not worried about it. I believe people will resist it," the chief minister told  a Bengali news channel when asked to comment on reports of a central intelligence information about a plot to eliminate her and 11 of her colleagues. 

"Those who are scared of us and have been alienated from the masses and destroyed the state leaving a debt of Rs two lakh crore on us and imported supari killers, are conspiring," she said hinting at CPI(M).

Asked to specify who the consprators were, she said "some are also conspiring in Delhi."

Asked if she was talking about the Centre, an individual or a political party, Banerjee said "I am talking about a political party. It is nothing new. It is an old model. I am not taking any name. I am only talking about a joint conspiracy."

Banerjee said "let the people see the face and the mask of the conspirators."

Turning to Congress, an ally of Trinamool Congress in the UPA with which relations have been uneasy, Banerjee talked about its "nexus" with CPI(M).

"The Congress in West Bengal has been regularly abusing us without judging the situation. We can also reply.

But we are not doing do it. Those who are totally opposed to us are doing this," the chief minister said.