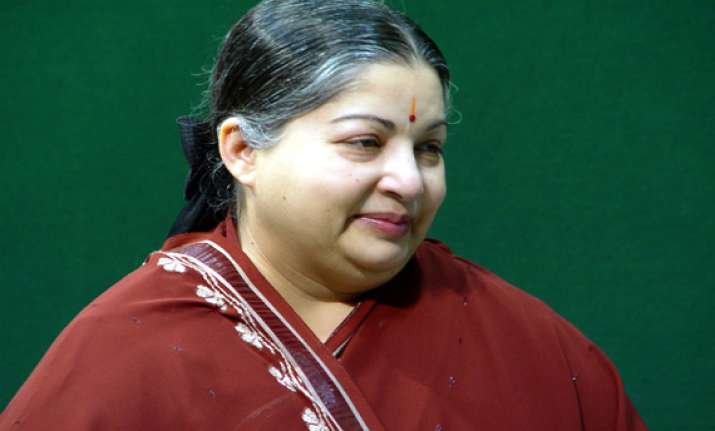 New Delhi: Even as Finance Minister P. Chidambaram is advising people not to buy gold and save India from current account deficit, Tamil Nadu government will soon buy 400 kg gold.
Chief Minister Jayalalithaa will distribute gold coins to girls from poor family under her  Marriage Assistance Scheme. State Government emblem will be inscribed on these gold coins.
Perhaps Tamil Nadu is the only state in the country, which is distributing one lakh 22 karat gold to girls of marriageable age belonging to poor families under marriage assistance scheme.  
This  scheme is implemented  by the the State social welfare and nutritional food department.
The Director of Social Welfare Department recently issued a tender inviting bids for supply of gold coins.
The tender has been issued to supply 22 carat coins of Rs one lakh to the girls of poor families in 32 districts.
The tender says, five thousand gold coins will be distributed in each of the districts of  Kanyakumari, Madurai and Tiruchirappalli .
The tender does not clearly mention how much total amount will be spent, but those giving bids under the tender shall have to deposit Rs 1.2 crore as refundable security deposit, with conditions that the firm's turnover must not be less than Rs 100 crore for two consecutive years.
The supplier must have the capacity to deliver minimum 25,000 gold coins with  Bureau of Indian Standards (BIS) Hallmark.
The state government has also clarified that the coins will be subjected to random tests and if found of inferior quality, strict action will be taken.