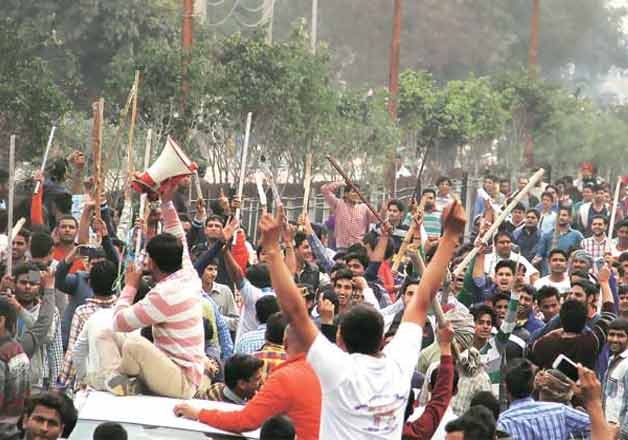 Chandigarh: The situation today remained tense in some parts of Jat dominated areas like Rohtak and Sonipat while curfew was lifted in Jind district even as security personnel stepped up efforts to clear the blockades put up by protesters on various state highways.
Haryana Chief Minister Manohar Lal Khattar is set to visit violence-hit Rohtak district today to review the situation, according to a senior official of the district administration. He would reach Rohtak from Chandigarh by chopper.
Barring a relief of one-hour, curfew remained in force in Rohtak, which has been the epicentre of the pro quota agitation in Haryana and has seen loss of lives and maximum damage to property.
"During the last 24 hours, there has been no report of any untoward incident in the district," said a senior official of Rohtak Police.
He said curfew will continue to be imposed in the Jat dominated district till there is complete normalcy.
"We are giving relief in curfew for like one hour depending upon the situation to allow people to buy essential items," he further said.
In Jind, another Jat dominated area, the district administration has lifted curfew.
"We have lifted the curfew. There is about 80 per cent normalcy in Jind district. But we are on the watch," Jind Deputy Commissioner, Vinay Singh said over phone.
The agitation has thrown normal life out of gear with road and rail traffic on key routes including Delhi-Ambala and Delhi-Hissar-Fazilka National Highways hit even as security personnel were making efforts to clear the blockades put up by protesters at highways.