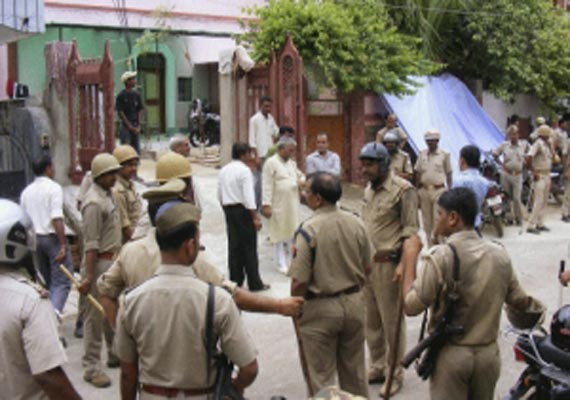 Jaipur, Jul 28: Vijay Jat, a constable posted in Ramganj here, killed his wife and three children by first poisoning and strangulating them. He then ran away to Ambala in Haryana, where he committed suicide by jumping in front of a running train, police commissioner George Biju Joseph said today.
Vijay Jat was recently transferred from Ramganj police station to his new field duty on Chetak patrolling vehicle in Jaipur, he said.
Police is investigating the cause behind the multiple murders and suicide.
The constable's body was found near Ambala station. Meanwhile, his neighbours in Jaipur reported to police about foul smell emanating from his house. Police found the bodies of his wife and three children, suspected to have been poisoned, but the police chief said, the deaths could have been due to strangulation.
The bodies have been sent for post mortem.