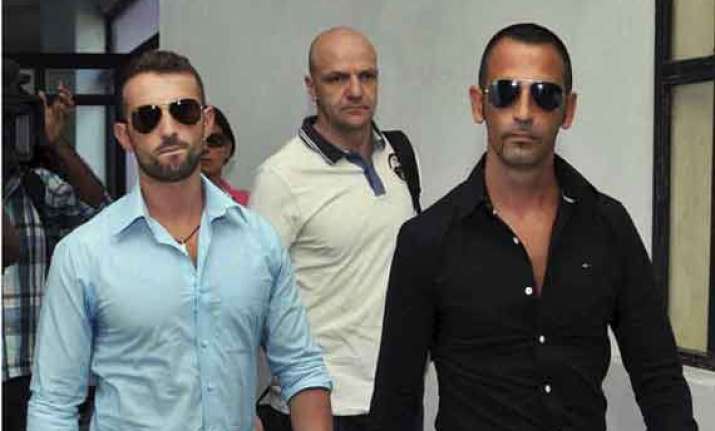 New Delhi: The Supreme Court on Monday asked the Centre to make its stand clear by February 10 on invoking anti-piracy law against the two Italian marines.
Marines Massimiliano Latorre and Salvatore Girone were arrested for killing two Indian fisherman off the coast of Kerala in February 2012, taking their fishing boat for a pirate vessel.
The two are currently on bail, pending trial, and are living and working at the Italian embassy in New Delhi.
Special envoy of the Italian government Staffan de Mistura, who arrived in New Delhi on Sunday to be in the Supreme Court during the hearing on Monday in the case of the two Italian marines, said his presence was aimed to convey the "determination of Italy to solve the case".
The European Commission has said the issue of the Italian marines may have an "impact" on the European Union-India relations and "will be assessed carefully". Last week, Italian PM Enrico Letta said that Italy will work among its international partners to raise awareness of the plight of the marines.