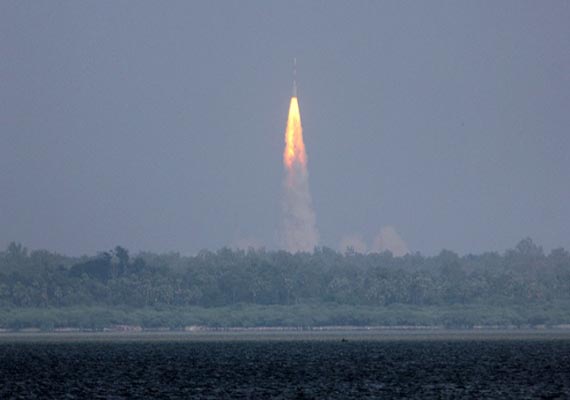 New Delhi: In a first challenge after a successful lift off of Mars Orbiter Mission, ISRO scientists today failed to reach the desire orbit raising and decided to take up a supplementary maneuver tomorrow to reach the desired orbit.
ISRO scientists today managed to raise the apogee (farthest point to Earth) of Mars Orbiter Spacecraft Mangalyaan from 71,623 km to 78,276 km by imparting an incremental velocity of 35 metres per second.
An ISRO press release said, Mangalyaan is in normal health, and another orbit-raising operation is planned on Tuesday to raise the apogee to nearly 1 lakh km.
During the orbit-raising operations conducted since November 7, ISRO has been testing and exercising the autonomy functions progressively, that are essential for Trans-Mars Injection (TMI) and Mars Orbit Insertion (MOI).
During the first three orbit-raising operations, the prime and redundant chains of gyros, accelerometers, 22 Newton attitude control thrusters, attitude and orbit control electronics as well as the associated logics for their fault detection isolation, and reconfiguration have been exercised successfully.