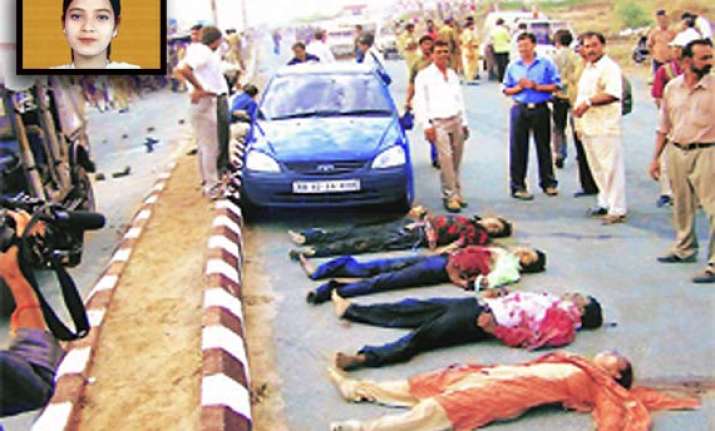 Ahmedabad, Nov 21: In a setback to the Narendra Modi government, the special investigation team probing the 2004 Ishrat Jehan case has concluded that the college girl was killed in a fake encounter, prompting the Gujarat High Court to order a fresh FIR against accused policemen in the case. 

The SIT in its report said Ishrat and three others were killed prior to the encounter date of June 15, 2004. 

A division bench of Justice Jayant Patel and Justice Abhilasha Kumari ordered that a separate FIR under section 302 (punishment for murder) should be filed in the concerned police station against those police officers who were involved in the shootout.

The SIT had submitted its final report in the high court regarding their findings on the encounter on November 18.

The court is at present considering which central agency the CBI or the NIA—can probe the case after the second FIR will be filed and it has sought suggestions from the petitioners and the state government.

The court said, "The probe agency would need to find out who played the key role in the encounter, what was the motive and what was the actual time of the death of the four people".  The SIT team, which investigated the case, is headed by R R Verma, while the other two members of the team are IPS officer Mohan Jha and Satish Verma.

Ishrat, a 19-year-old college girl, along with Javed Sheikh alias Pranesh Pillai, Amjad Ali Rana and Zeeshan Johar was killed in a shootout by Ahmedabad Crime Branch on June 15, 2004.

Crime Branch had then claimed the four were LeT members and were on a mission to kill Chief Minister Modi. 

A judicial inquiry report by metropolitan magistrate S P Tamang submitted on September 7, 2009 in the encounter case had also said that the shootout was fake and executed in cold blood by the police officials for their benefit. 

The probe in the sensational case was supervised directly by the Gujarat High Court which had constituted the SIT last year to investigate genuineness of the encounter after petitions filed by Ishrat's mother Shamima Kausar and Gopinath Pillai, father of another victim of the encounter - Javed Sheikh alias Pranesh Pillai.

Those accused in the case include then JCP (crime branch) P P Pande, suspended DIG D G Vanzara, then ACP G L Singhal and ACP N K Amin---all IPS officers. There were total of 21 policemen, including the IPS officers, involved in the encounter.

Vanzara and Amin are also accused in the Soharabuddin Sheikh fake encounter case and murder of Sheikh's wife Kausar Bi and are presently behind bars.