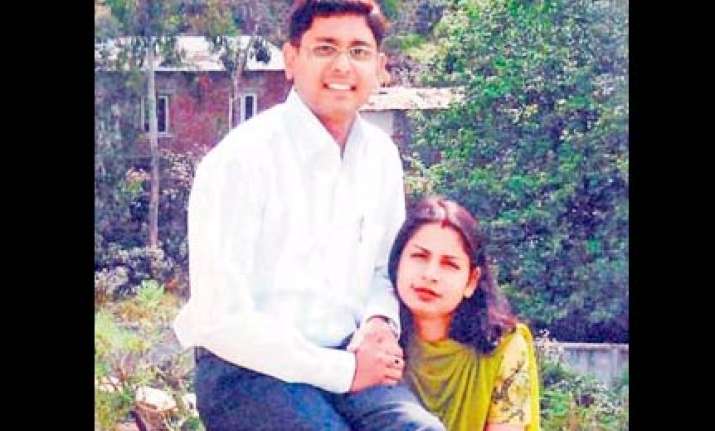 Bangalore: Hulimavu police have stepped up to gather material evidence against Infosys HR Manager Satish Gupta, who killed his wife Priyanka in a cold-blooded manner over a domestic row last week, reports Mid Day.
Satish was picked up for questioning, but soon produced before a magistrate for custody as his parents had planned to file a habeas corpus at the court objecting their son's custody.
The police, who suspected his behaviour, took him soon after his wife's cremation and a detailed enquiry led him to confess that he had murdered Priyanka.  
Satish told the police that Priyanka used to ill treat his parents.
For the same reason, they had started living separately from his parents for the past eight months.
Allegedly, Priyanka used to create a scene whenever his parents used to visit their house, and also humiliate them. She even used to fight with Satish over giving them money.
Fed up of all this, Satish decided to eliminate her and chalked out a murder plan. Last Tuesday, Satish strangulated Priyanka and slit her throat after tying her body to a chair. He then ransacked the house and took away some cash, to make it look like a murder for gain.
He insisted that his friend had come jogging with him, to create an alibi. While they were jogging, he pretended that he was getting a call from Priyanka.
During the initial questioning, Satish had told the police that Priyanka had called him saying that there were some magazine subscription executives at the door, and had later switched her phone off.
But the police traced both calls received and made from Satish's and Priyanka's phones, from a single mobile tower. This led them to suspect Satish's involvement.
"We have another six days to corroborate the material evidence as the accused is not cooperating with the police," Deputy Commissioner of Police BNS Reddy said adding that they have ruled out the possibility of others' involvement.